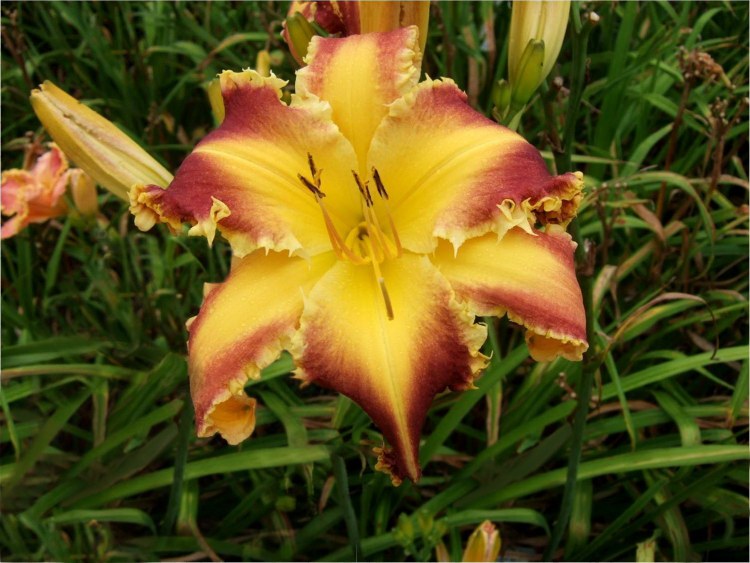 Diamondback
(2013 Polston) 40" 61/2-7" 3-4 Way branching. 15-18 buds. Dor, Tet.
At first glace "Diamondback" will certainly catch you off guard. This Daylily stares you right in the face...Those who seek tall daylilies
will want to pay special attention to this very unique offering.
"Diamondback" stands 40" tall, carries 4-way branching, and 15-18 buds on a 7" flower with teeth.
F.L.R.M X Sdlg. Fertile Both Ways..........limited supply............................................$150 SF