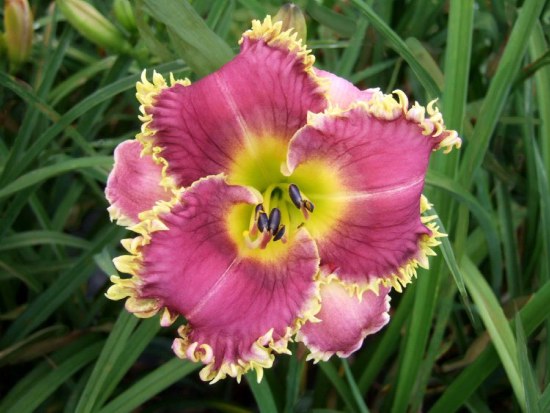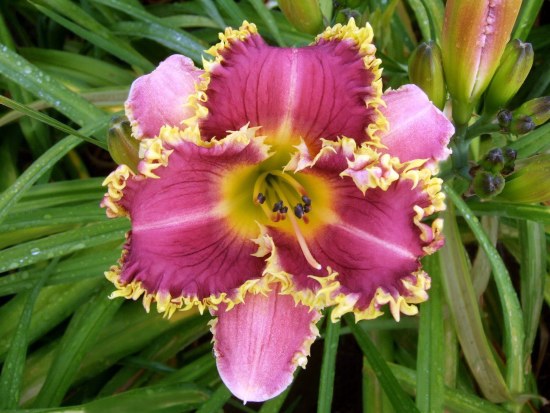 Puff Adder

2012 Jr. Citation Winner!!!
(2013 Polston) 24" 5" 3-4 Way Branching. 15-18 Buds. Dar, Tet.
IF you seek a daylily with great teeth, that also has the propensity to throw patterns, you will not
want to overlook this one. The creamy teeth on "Puff Adder" don't just lay flat, they twist and swirl in many directions
which gives movement to this most beautiful offering. You'll want to sink your teeth into this flower.
Fertile Both Ways..................................................................................$150 SF Sorry Sold out except in collections