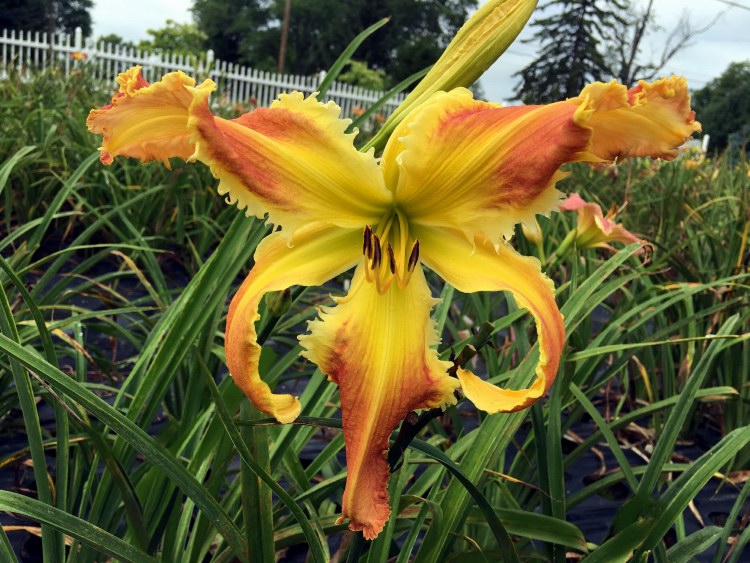 Spinosaurus
(2019 Polston) 28" 9 to 10", 3-4 way branching 12-15 buds Dor, Tet. Seedling X Absolute Ripper.
Spinosaurus is one of the largest meat eating dinosaurs to have been discovered, even larger then the famous T. Rex.
That's what I thought of when I first saw this one bloom. With its imposing size and its large abundant teeth, this one
is a real eye catcher in the garden. It passes size and teeth to its kids. Very limited. The few fans I had outside the collection were snapped up by previous customers that saw it blooming in the garden.
Already sold out except in collections...............................................$300SF