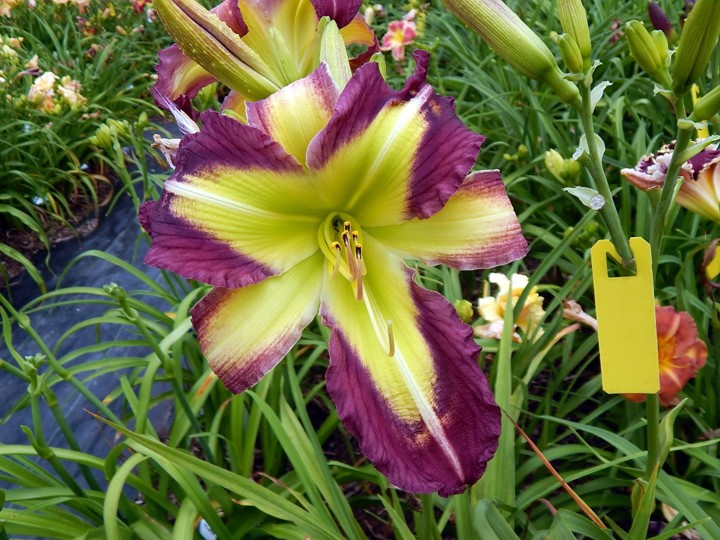 Livingstone's Turaco
(2019 Polston) 30" 7" 3-4 way branching 15-18 buds Sev, Dip. Seedling X Seedling.
This is a special daylily for pattern breeding, as it has a pattern seedling parent on one side,
the patterning comes out occasionally, as you can see from the picture. The pattern is way out
at the end of the large green throat in the purple petal color. The other parent is a Rose F Kennedy seedling.
I have never seen this type of patterning on this kind of daylily before.
Fertile both ways...........................................................$125SF