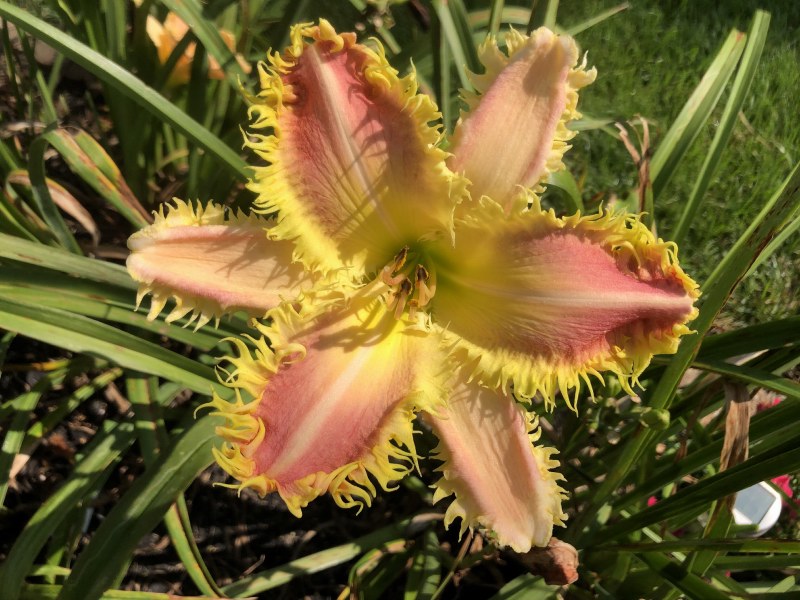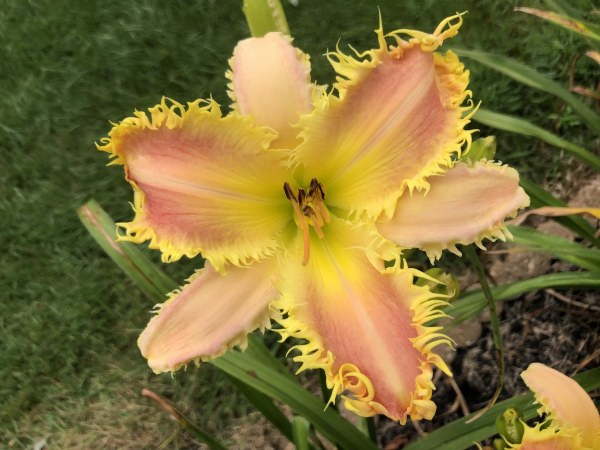 King Bee
(2020 Polston) 30" 6" 3-4 way branching 15-18 buds Dor, Tet. Seedling x Seedling.
King Bee has a very unique and distinctive look all it's own with It's long needle like fringy teeth
on both the petals and sepals. It also has a very nice soft pink petal color that is set off by the gold toothy edge.
Fertile both ways. Is producing some nice future intros... Very limited. (Collection Only)....................................$350 SF